Welding Tools You Need:
My Minimum Recommendations
Although you can use many tools you already have, there are welding tools that you'll NEED to help you to do a good job at arc welding. A good example would be trying to use your claw hammer to chip away welding slag. At least slag chipping hammers aren't expensive.

An important note about tools: My website is created for the beginning welder. Most tools I'll be talking about do NOT need to be "top of the line"! But I will mention some types of tools that should be good quality.

Since you're either just getting into arc welding, or wanting to improve your workshop, I'll not only cover needed welding tools, I'll also mention what they're for, if needed.


** More DETAILS about tools are in my up-coming ebook!**
Let's start with the welder itself:
Pictured below are an inexpensive "buzz box" welder, an AC welder with more features, & a flux cored wire feed welder: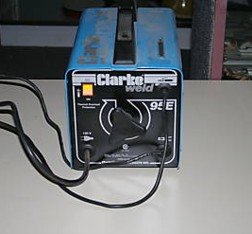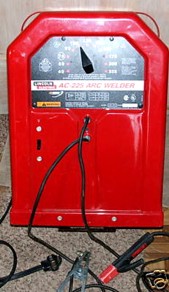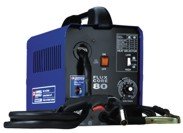 Now let's talk about the cutting torch:
* Get what you can afford.
* At home I still use a "single stage" set of gauges.
* I've got a Victor 100 outfit.
* If you cannot get a torch now, you will need SOME sort of cutting equipment.

The photos below show one of the small outfits & my larger set:


** More DETAILS about tools are in my ebook!**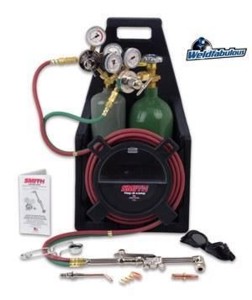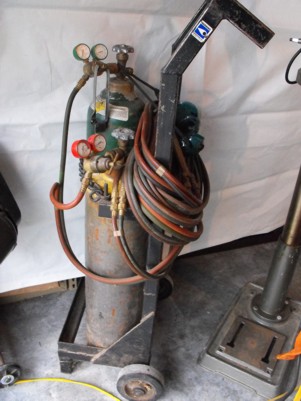 Next are the hand-tools:

Pictured below are various tools that I suggest you get if you can find them: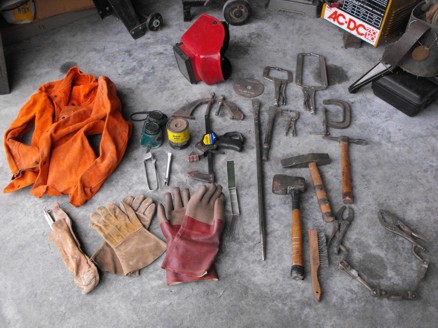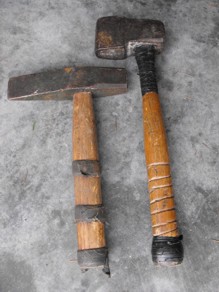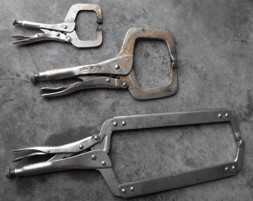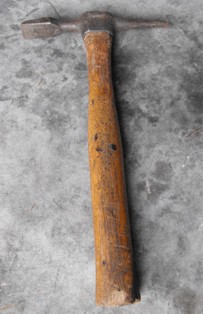 Remember that there are 2 other pages dealing with tools:

1) Tools that you'll WANT. Items that you can get as you can afford them.
2) Special Welding Tools. These are really useful tools when you're doing MORE or SPECIAL jobs.


Click here for the page on "Tools you WANT"

Or click here for the page about "Special Welding Tools"

---
Here are some power tools you need:

Below are some cutting & drilling tools: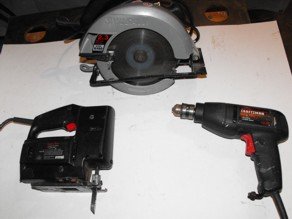 You need something to drill & cut. But they don't have to cost $100 or more each. Save that kind of money for after you have your own business!


---
Return to top of page


Return to welding tools main page
HOME



Want MORE INFO about tools? Get it from my ebook, "The Arc And Beyond"!:

Click HERE to see more info about my ebook