Welding Stainless Steel
is an Important Skill to Learn
**DETAILS are available in my ebook!**
(See below for the link to my ebook)
Welding stainless steel is very useful in many ways:
* It's relatively easy to produce nice looking welds.
* It can be used as a surface hardener that outlasts mild steel.
* It's useful in the repair of farm implements & other hard worked equipment.
* I've used it to modify & repair some of my hand tools.
But welding stainless has special "needs":
* Cut with a torch?
* Continuous beads?
* Different rod sizes & machine settings?
* When you're done running a bead?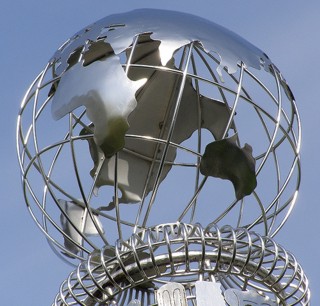 Photo by: "theslowlane at flickr.com"

Now THAT'S a great looking stainless steel welding job!


* There's more then one way to weld stainless, including arc & gas*:
When arc welding stainless steel, here are some considerations:
1) Joint type .
2) For thicker pieces.
4) Keep the work-pieces clamped.
5) E-316-16 stainless electrodes.
6) Welding stainless steel can be done using either AC or DC welders.
7) Stainless rods current settings?

Some procedures to consider when using stainless electrodes:
1) Arc lengths .
2) Moving along the path of the bead .
3) Weld bead run lengths.
4) Stringer beads.
5) For vertical welds.
6) For overhead welding.


---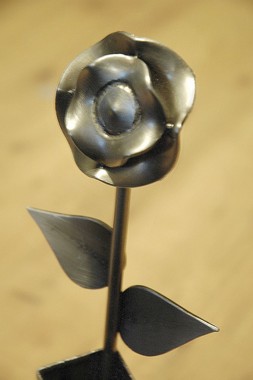 Photo by: "Evil Erin at flickr.com"

If "Evil Erin" gave his stainless flower to his girl, maybe he's not so evil after all!

During all our designing & creating of welding projects, it really would be a GOOD idea to occasionally make stuff for our favorite girl, or guy!

But first you need to practice a whole bunch on getting your coordination & your experience tuned to a "T" before taking on that kind of project!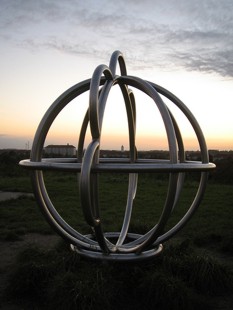 Photo by: Kim Bach at flickr.com

This is actually a stainless SUN. Complete with solar flares. There are also planets spaced to scale that are out of this picture. Think about all the things you could create, with stainless or otherwise.
And just as importantly, try figuring ways that you would develop it & how you would put it together!
Not going to be Welding Stainless Steel? Click here.
HOME



Want MORE INFO about stainless? Get it in my ebook, "The Arc And Beyond"!

Click HERE to see more info about my ebook